When it comes to packaging and the packaging process, most companies don't have an in-house packaging expert to lean on. Your expertise is in your own manufacturing or distribution of your products. Who's auditing your packaging for cost-savings, efficiencies, and ways to increase throughput? Possibly no one, or at least not an expert.
Our expertise is the No. 1 reason why companies turn to us for our Collaborative Packaging Evaluations, also known as packaging audits. At New-Tech, we are experts in everything packaging, which includes designing, manufacturing, automating, and fulfilling packaging. We have the expertise to take to uncover hidden costs you may not have known even existed.
How Does a Collaborative Packaging Evaluation Work?
Our Collaborative Packaging Evaluations involve a team of four to six of our own packaging experts, who will spend time at your facility walking through your processes and evaluating the packaging design, materials, waste, and more.
The evaluation typically takes a couple of hours and, ideally, includes someone from your team. The reason our evaluations are so successful in saving customers money is that they are collaborative.
Collaboration is key! We ask questions and want feedback from your team to ensure we are making the best recommendations specific to your company. If someone is unavailable during the walk-through, we'll schedule time later to gain the necessary insights.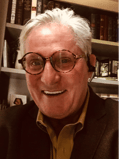 "These evaluations truly are a win-win," says Rick Chriswell, a senior account manager at New-Tech with 45+ years of experience in packaging. "Our team members are all certified packaging experts. We provide an outside perspective on where opportunities exist that most companies would never find because they are not experts in packaging."
An evaluation may include questioning multiple aspects of packaging, such as:
Could material costs be decreased with a redesign of the packaging?

Could a switch to eco-friendly materials boost the amount of sustainable packaging your company uses?

Could the dim weight be changed to lower shipping costs?

Can the costs of product damages be lowered?

Are there inefficiencies in the packaging process that are slowing output?

Are there manual packaging processes that could be switched to automated packaging to open the door for higher output and company growth?

Are there manual packaging processes that are causing ergonomic issues for employees?

Are there bottlenecks in the packaging process due to labor challenges?
After the walk-through, our team goes to work to map our findings and recommendations for improvements. We'll then present the detailed evaluation to you with supporting metrics, such as differences in output, cost savings over a period of time, and of course, the bottom-line ROI.
Why Should I Get a Collaborative Packaging Evaluation by New-Tech?
No. 1 – it's free. And, as stated earlier, you likely don't have a packaging expert in-house who can easily uncover opportunities for cost savings, efficiency, better ergonomics, and more.
To help you determine if an evaluation is right for your company, our experts have created a checklist of where hidden costs often exist in packaging. The checklist includes 12 key areas that are the drivers of our Collaborative Packaging Evaluations.
The Proof is the Pudding
Here are a few examples of small wins to six-figure savings uncovered by our Collaborative Packaging Evaluations.
For one company, the packaging workstations were overcrowded with equipment, and employees used chairs to place boxes. A redesign of the workstation created a better environment for employees, allowing them to sit while packing, and they could do so more efficiently, increasing output.
For another company, our evaluation found that they could massively decrease shipping costs with a redesign that lowered the dim weight. The redesign involved flipping the width and depth of the packaging – something uncovered by bringing in our team of experts who provide that outside perspective often needed when looking for cost savings.
A Six-Figure Savings from a Collaborative Packaging Evaluation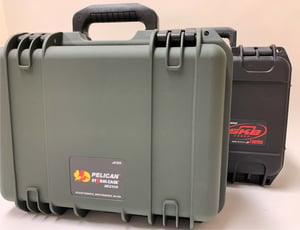 Another customer achieved more than $400,000 in savings due to the evaluation.
The customer was shipping a product to hospitals, and the package was returned within 48-72 hours. The customer was using attached-lid containers that were oversized for most of the orders.
Rick explains that New-Tech's recommendation was to change to a smaller molded suitcase with a lifetime warranty and better product protection. This change in packaging saved more than $400,000 in freight costs – all due to decreasing the dim weight of the package. Also, it was a sustainability win by increasing the number of shipments the package could make and decreasing damages.
"Our Collaborative Packaging Evaluations don't cost anything but an hour or two of your time," Rick says. "And you walk away with a cost-savings plan you can put in place now."