Insulated packaging is essential for maintaining the integrity of temperature-sensitive products during shipping. Whether you're shipping food, pharmaceuticals, or other perishable items, the right insulated packaging can make all the difference.
In this article, we'll explore various types of insulated packaging, including EPS insulated packaging, insulated pouches and box liners, insulated foam packaging, gel ice packs, and foam bricks, to help you make an informed decision when choosing insulated packaging.
Understand Your Needs for Insulated Packaging
Before diving into the types of insulated packaging, it's crucial to understand your specific needs:
Duration of Shipment: How long will your product be in transit? A short-duration shipment might require different insulation than a long-duration shipment.
Temperature Sensitivity: How critical is the temperature for your product? Some products might be okay with minor temperature fluctuations, while others might need strict temperature control.
Continuous Improvement: Are you looking to make a change in packaging to cut material costs, reduce product damages, or add eco-friendly materials? Tip: An expert packaging evaluation is a great place to start uncovering new opportunities in packaging design and materials.
Know the Pros and Cons of Different Types of Insulated Packaging
EPS (Expanded Polystyrene) Insulated Packaging
EPS is a lightweight, rigid foam insulation material with excellent thermal resistance. It's commonly used for shipping perishable items.
Pros:
High thermal resistance

Lightweight, reducing shipping costs

Recyclable
Cons:
Can be bulky

Not always the most eco-friendly option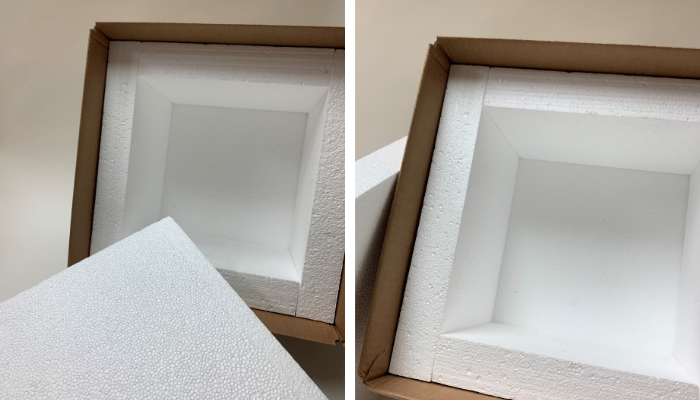 At New-Tech Packaging, our expanded polystyrene solutions include molded EPS solutions in custom and stock sizes, molded kits from top-tier cold chain companies, and EPS panel kits assembled and ready to use
Insulated Pouches and Box Liners
These flexible insulating materials line the inside of a box, providing a barrier against temperature fluctuations.
Pros:
Versatile and can fit various box sizes

Lightweight

Often made with recycled materials
Cons:
Might not offer as much insulation as options like EPS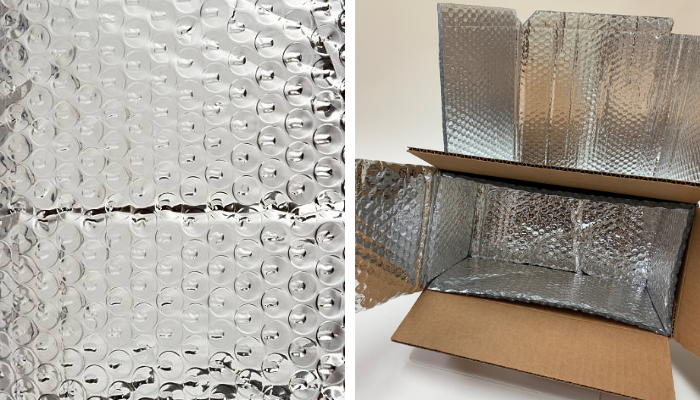 At New-Tech, we offer ThermaCycle™ Flex solutions by Pregis, which include 2D pouches, custom-size box liners, and pallet covers. ThermaCycle™ Flex is a metalized, temperature-controlled bubble solution. This reflective film prevents thermal energy transfer, keeps contents cool, and is 100% recyclable via store drop-off. Designed with the packer and shipper in mind, it's easy to store, pack, and ship.
Sustainable Insulated Solutions
In recent years, the demand for eco-friendly packaging solutions has surged, leading to the development of sustainable insulated packaging. These solutions prioritize using recyclable, biodegradable, or compostable materials, reducing the environmental impact of shipping temperature-sensitive products.
Pros:
Reduces a company's carbon footprint

Boosts a brand's image with sustainability efforts in place

Incorporates cutting-edge materials and designs
Cons:
Can sometimes be more expensive than other types of packaging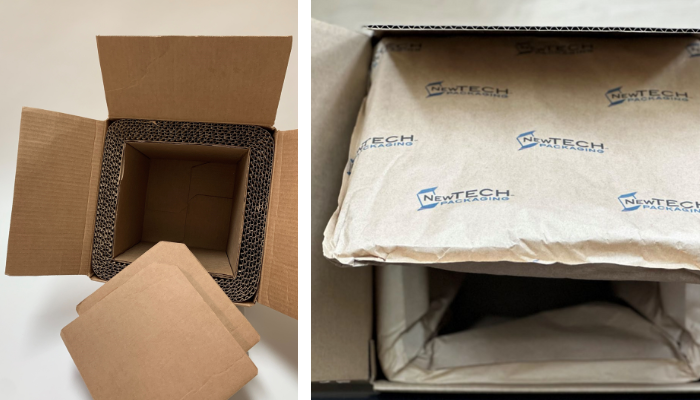 New-Tech offers a variety of sustainable packaging solutions, which include paper and corrugate liners and compostable starch material solutions.
Gel Ice Packs and Foam Bricks
These are refrigerants used to maintain a cold environment inside the packaging. They're ideal for products that need to be kept cold or frozen for a short period of time and are typically a lower-cost packaging option.
Pros:
Effective in maintaining low temperatures for short periods of time

Reusable

Cost-effective
Cons:
Can add weight to the package, increasing shipping costs

Sometimes need to be frozen before use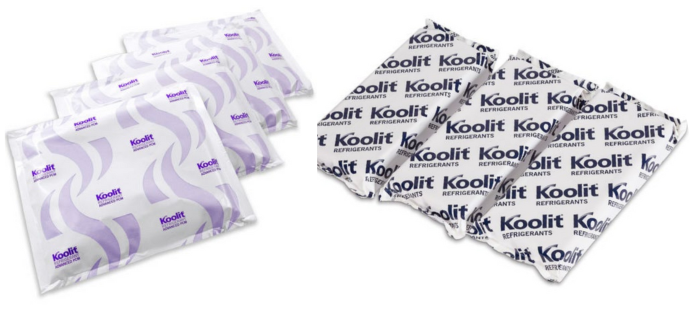 New-Tech offers various refrigerant solutions, including phase change gel, foam bricks, and gel ice packs.
In Summary
Choosing the right insulated packaging is crucial for ensuring your products reach their destination in optimal condition. The integrity of your product is paramount, and the right insulated packaging can help maintain that integrity throughout the shipping process.
At New-Tech, we provide a turnkey packaging solution for temperature-sensitive products. We can design, facilitate testing, manufacture, and source required materials, assemble cooler kits, and deliver ready-to-use. As an ISO 9001:2015 company, we provide high quality with superior service to provide you with the products you need, when you need them.