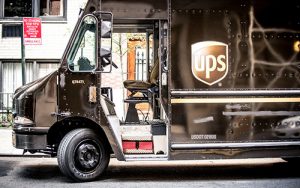 You're constantly being tasked to do more with less and cut costs. At the top of the list of things to cut? Shipping costs. You need to get expenses from this area down but when workers use oversized boxes, your cost of freight increases (thanks to dimensional weight changes).
On top of that, you need a high volume of orders processed in a short period of time. And you need to lower your packaging material costs. Whew! There's plenty on your plate, and the last thing you want is a supplier who only adds more to your to-do list.
You need a packaging supplier who understands the range of dynamics you're dealing with. You need a supplier who will reduce dimensional weight costs for you and equip your workforce with the right materials and training to package economically and efficiently.
Get Orders Packaged and Out the Door On Time at the Lowest Cost Possible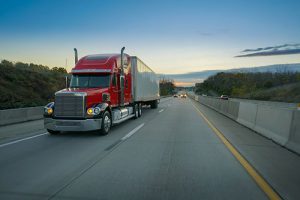 New-Tech Packaging is that supplier. We optimize box sizes, train workers, automate your processes, and streamline your packaging so shipping deadlines are met. We'll audit your packout process to uncover ways to lower material costs.
We understand how important is to maintain your reputation and ensure customer satisfaction.
But it can be challenging to recruit, train, and maintain a steady, skilled workforce. You face high turnover rates and need to keep things in check in regards to accuracy, shipment, and shipping and labor costs. Based in America's Distribution Center, Memphis, Tennessee, New-Tech will support your team in getting those orders out to clients on time while keeping costs low.
Here's how we do it:
Specializing in dimensional weight analysis. We'll analyze your shipping boxes and order patterns so we can develop customized tactics to lower your freight costs for small parcel shipments.
Developing optimum pack-out methods and materials. We work with site managers and train workers to use the right materials and methods to lower labor, damage, and material costs.
Automating repetitive processes in the pick-pack-ship environment to improve through-put and decrease labor costs.
Designing and manufacturing packaging and delivering it just in time. That way your warehouse is free to hold valuable product instead of packaging.
New-Tech Packing is equipped with proven methods and solutions which have helped Memphis' top companies. We have the expertise and resources to tackle your toughest packaging challenges. Ready to get started? Contact us today to perform a packaging audit to evaluate your cartons and processes.
HOW CAN NEW-TECH HELP YOU?
Want to learn how to slash packaging costs?
Download our 12 Strategies to Slash Packaging Costs eBook
Simply fill out the form and it will be emailed directly to you!